Our end-user retail side is the main, customer-facing part of our business, but we are able to supply bulk kratom as well. This offering is not exclusive to registered companies – anyone can buy in bulk to save!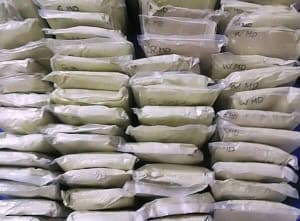 Have a kratom retail business or thinking about starting one? Buy your bulk kratom from us to stock your shelves. By combining our exceptionally high quality kratom powder with our aggressive pricing, we can provide you with comfortable margins. 
You no longer have to negotiate with brokers, worry about the federal government stealing your imports, or put up with ridiculously long lead times. Let us take that burden from you. Need white label service? We've got you covered there as well.
We can get whatever size order you need to you within five business days right here from the domestic United States. Not many can say this. See our price list below for basic ranges.
We currently offer nearly 25 strains and can work with a range of payment methods. Your order will be delivered to you within five days via USPS (see service interruptions) or other arranged carrier.
If you had something in mind that you don't see listed, please don't hesitate to reach out to us at any time. We will respond to you as quickly as possible.