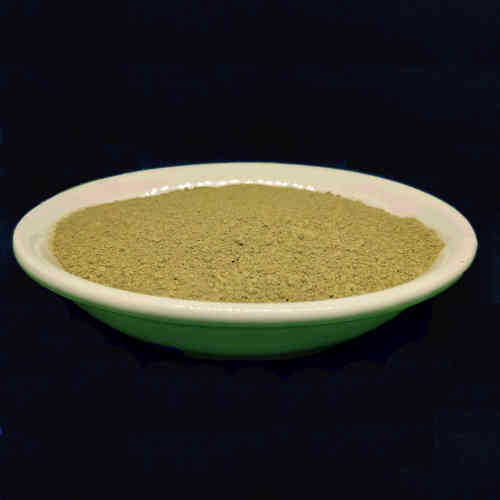 Yellow Thai Kratom
An Underrated Energy Booster
Yellow Thai kratom provides a good mix of stimulation and focus. Some feel as though they are better able to retain information while using this strain, so it is sometimes considered the best kratom for studying or other tasks requiring concentration. Even though Thailand helped put kratom on the map globally, it had actually been outlawed there from 1934 to the end of 2018. On December 25, 2018, an amendment to the NARCOTIC ACT OF 1979 was introduced, which is expected to finally overturn the prohibition of kratom in the eyes of Thai law. This came after policymakers acknowledged the frivolity of a "war on drugs," and cited kratom's potential to assist in mitigating the country's current issues with real drug addiction. Because of this we may begin to see Thailand kratom trading increase over the next few years.
This yellow colored version of the mitragyna speciosa leaf gets its color not from nature but from the particular techniques employed between the time it is harvested and the time it is ready for export packaging in Indonesia. After the standard two to three day drying period, Yellow Thai undergoes a secondary curing process to achieve its color, its unique alkaloid profile, and its appealing aroma. Perfectly developed leaves are harvested, cleaned, and dried at room temperature for three to five days. They are then cured under sun until the desired color is attained.
This strain can often be characterized as energetic and uplifting, perhaps with a noticeable desire to socialize more than usual. That said, the kratom leaf as a whole does not produce a stimulant effect on the central nervous system as stimulant alkaloids are offset by others. For an extra kick, some people do combine Yellow Thai powder with coffee to achieve these effects.
Some of our customers reportedly associate this particular aroma with vanilla fragrance, though interpretations may vary among the community. At 40 microns in particle size, our kratom powders are easy to incorporate into a brew, or even include in a protein or meal replacement shake.
These statements have not been evaluated by the Food and Drug Administration. This product is not intended to diagnose, treat, cure, or prevent disease.